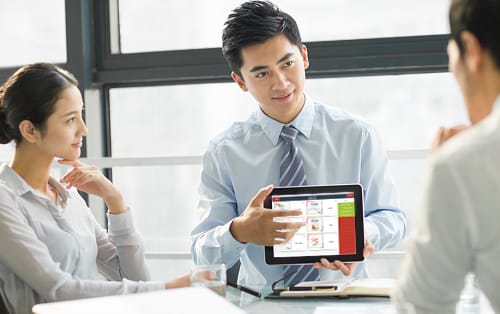 With pharma brands competing more fiercely than ever before, the battle for physicians' loyalty has intensified. Increasing client retention rates by just 5% can increase earnings by up to 95%. In a competitive market, it is critical for pharmaceutical companies to build brand loyalty among prescribers in order to stay on physicians' thoughts. Brand loyalty, on the other hand, is one of the most difficult components of pharmaceutical marketing.
Loyalty programmes do not work in pharma. To begin with, physicians may be turned off by the amount of data collected about their conduct. Second, utilising incentives to increase prescription rates has shown to be a hit-or-miss tactic in the past, and it's time to try something new.
Beyond prescribing loyalty
Pharma brand loyalty, when effectively built, can have far-reaching and long-lasting consequences beyond prescriptions. A physician who is committed to your brand becomes your finest brand representative. If a physician has had a number of positive interactions with your brand, they will actively promote it to the extent of connecting their reputation with its ideals. All pharmaceutical companies should strive toward this as their ultimate goal.
How can you increase pharma brand loyalty?
Describe the drug's research.
According to one study, scientific literature is the primary rationale for prescribing medicine for 85% of surveyed physicians. Furthermore, clinical trial results are the first source of knowledge regarding a new treatment for 46% of physicians. Sales reps were the second most popular source, with 30% of HCPs acquiring their prescription information from sales rep calls.
With these facts in mind, the necessity of properly informing HCPs cannot be overstated. Physicians should have easy access to the most recent research and clinical trials, which should be distributed through all company channels. During sales calls, sales staff should give objective information from periodicals, allowing HCPs to make a rational, informed decisions.
Once such a practice is established, HCPs will regard your brand as a valued source of scientific information rather than someone who is constantly ready to sell.
Make a mental shift among salespeople.
Salespeople are still an important part of pharma marketing, despite their numbers dropping year after year. The problem, though, is in the word — sales reps. Reps should focus on providing a service rather than selling to develop meaningful connections and loyalty with physicians. Reps should converse with HCPs rather than with them. Reps can assist identify gaps in the present approach by carefully listening to physicians' requirements.
One of the most successful ways to communicate with physicians is through sales representatives. Unfortunately, many pharmaceutical companies underutilize their sales team, to the point where physicians only spend minutes with reps.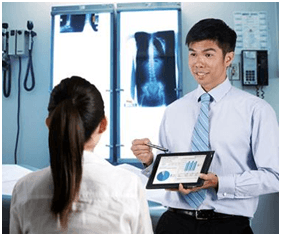 As much as possible, use multi-channel.
How many physician touchpoints does your brand now have? Even if your efforts are successful, you're doing yourself a disservice if you're still fixated on one channel (email, for example). Today's doctors are more digitally present than ever before, and using just one channel isn't enough to stay top of mind – you need to go multi-channel.
Pharma companies must contact with HCPs through numerous channels in order to maintain continual engagement. Websites, emails, sales representative calls, webinars, webinars, conferences… Whatever it is, it must be completed. Instead of advertising the product, the messages should be consistent and provide helpful information to medical experts. In order to give a better experience, you must also use these channels to actively listen to physicians and identify their problem spots.
When brand loyalty breaks out
Your brand's ardent fans may change their minds and quit prescribing your product. Instead of being concerned, you might investigate the problem and attempt to resolve it. Some of the reasons why doctors switch to competing brands are listed below. In the best-case scenario, new, related medications were released. This will happen, and the only way to avoid it is to objectively portray your drug's strongest aspects. Negative feedback from KOLs and peers is the second cause. Unfortunately, this one is considerably more difficult to correct. finally, poor patient treatment outcomes are another cause for brand loyalty.
Establishing pharma brand loyalty should be the ultimate long-term goal for pharma companies as a marketing strategy. In markets where branded pharmaceuticals dominate major segments of the market, it's more vital than ever to build strong relationships with HCPs and deliver value in exchange for loyalty.
Do you require assistance in developing your pharmaceutical brand marketing strategy? Our team of devoted professionals has worked with more than 20 global pharmaceutical companies. If you'd like to learn more about what we can do for you, please contact us.
You may also like to read