Know your buyer's journey
The steps your audience takes on their way from prospect to becoming a paying client are referred to as the buyer's journey. Knowing how your audience interacts with your marketing allows you to better determine where to put your goals and budget to better reach your customers. While defining your buyer's journey, consider the following:
How do most of your leads and customers learn about your products?
What should people know before making a purchase?
How many monthly site visits do you have?
How many leads do you generate each month, and how many of those leads become paying customers?
How much does it cost to generate new leads and convert them into customers?
What is the average revenue/value of each lead?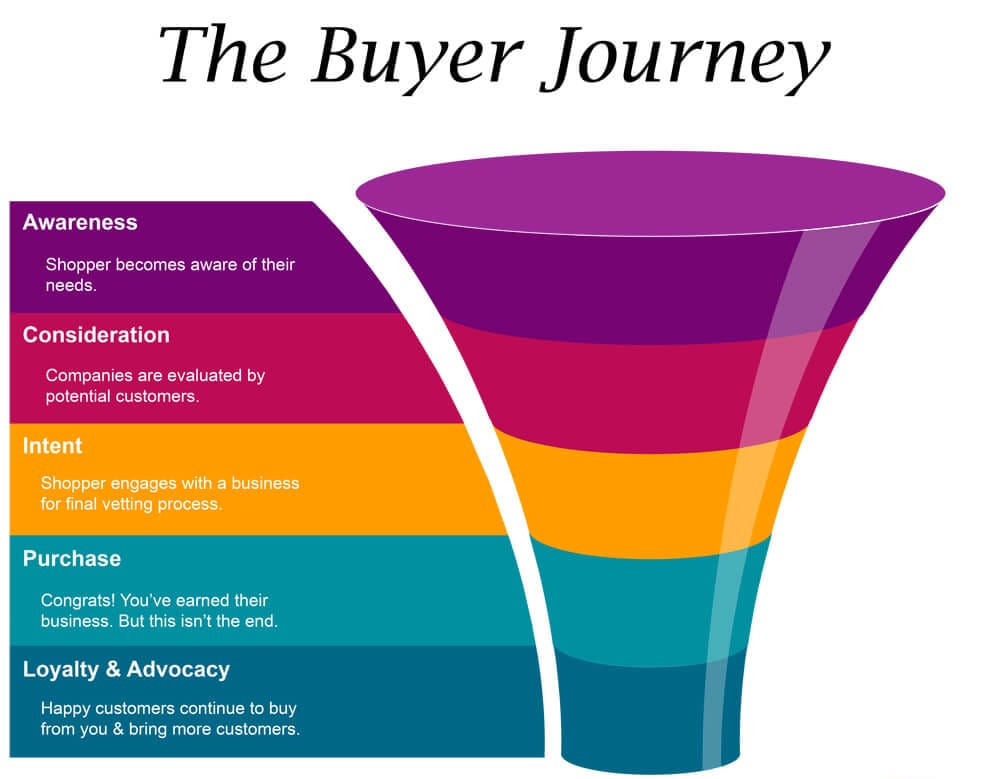 This method should reveal which marketing tactics are working (and which aren't), where your marketing goals should be adjusted, and where your marketing money should be focused.
Align your marketing budget with your marketing objectives
The amount you spend and where you spend will be determined by your goals. So, when you start planning your marketing budget, make sure you're only spending money on items that are necessary by your current marketing goals – goals that are based on your target demographic and their journey from prospect to customer. Some examples are:
Use display advertisements to market a new product that you'll be releasing later this year.
Sponsored social media posts to increase the number of people who like your new Facebook page.
Paid search engine advertisements that direct traffic (and purchases) to a specific product page.
Hire bloggers to help your company's website gain more organic search traffic.
The majority of the money you spend on sponsored advertising is usually quantified by the number of clicks or impressions. As a result, you'll want to devote greater resources to campaigns with higher-volume offerings and audiences. For example, a tweet or Facebook ad advertising a top-of-the-funnel lead generation offer will likely attract more hits than something that is more in the middle or bottom of the funnel.
The cost of paid advertising will vary based on the size of the audience you're trying to attract. As an example, consider Twitter advertising. You can focus your campaigns based on the interests of your users or the phrases they looked for. Because interests are a considerably bigger area than keywords, and because fewer pockets of consumers search for each keyword, your interests-based audience will be significantly larger and demand a greater budget.
Keep an eye out for hidden marketing expenses
One of the biggest benefits of keeping a budget spreadsheet is that it helps you avoid that end-of-quarter or end-of-year panic attacks. Unexpected costs can cause marketers to spend money they didn't intend to spend in many circumstances. A great example is product marketing. It's easy to forget that marketing your products and services involves more than just advertising.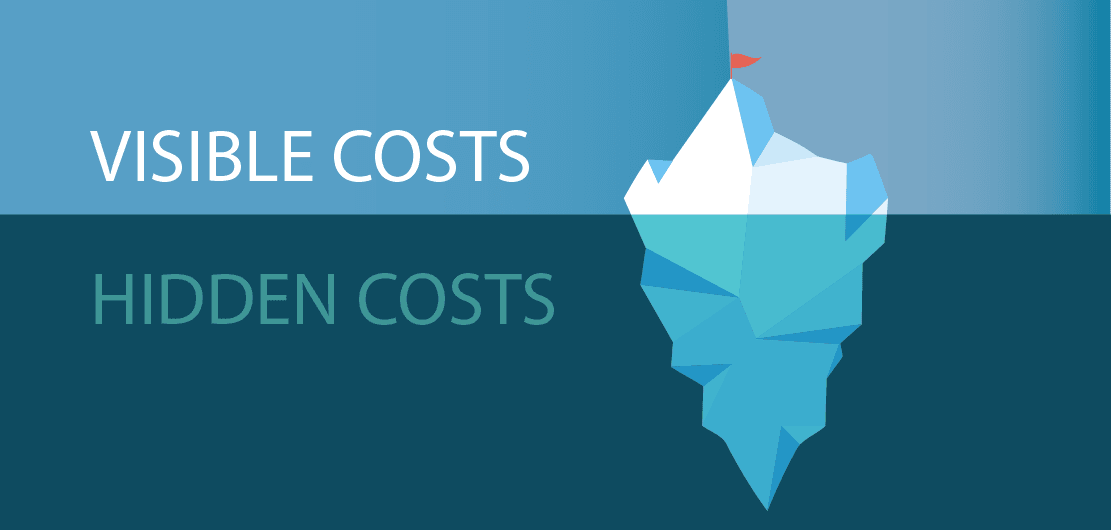 People prefer to consider terms of product launches and promotional events when allocating funding for product marketing. That's a big part of it, but another thing to keep in mind is allocating resources to perform research and message testing well before the product hits the market. It's crucial to have talks with customers about the problems your product will eventually solve in order to shape the messaging and ensure a successful launch.
Remind yourself of your priorities
Add-ons and extra upsells, and "premium" versions abound in marketing. Organizing all of your spending is one of the finest methods to determine what's pleasant to have against what's truly necessary.
It will be a lot easier to figure out what should get budgeted and what should be tossed to the curb if you keep track of where your budget is being allocated and cross-check that spending with the results you're obtaining.
Consider the field of public relations, for example. There are so many instruments to allocate budget to in PR that you could end up overspending where it doesn't matter and underspending where it does.
Tools exist to help PR practitioners not only develop and distribute amazing content and locate and target important stakeholders, but also to measure reach and performance. The trick is to be laser-focused on who you want to reach and impact, and then make sure your budget supports how they'll most likely want to receive (and share) your critical messages. With the media and digital landscape changing at a breakneck pace, constantly revaluating the tools, services, and programs you're using is a wonderful approach to evaluate the real-time ROI of your overall budget. Tomorrow's measurement instrument may be useless to you.
Use your money wisely
Don't worry if you can't check every box when you open these budget templates and look at all the different expenses listed. We are not promoting a marketing strategy of "always spend more. We believe in the "always spend smart" philosophy. The expenditures indicated aren't required; they're only there to help you think about them and make sure you haven't forgotten anything.
Get ready to calculate the return on your investment
As you plan out future budgets, you'll want to see if your budgeting helped or hindered you when you placed a given amount of money into a particular area. Return on investment, or ROI, is the greatest way to do this. If the money you spend on one item generates more revenue for your organization, you may wish to increase your budget for the next year. You should check your budget if your money went nowhere.
You may also like to read