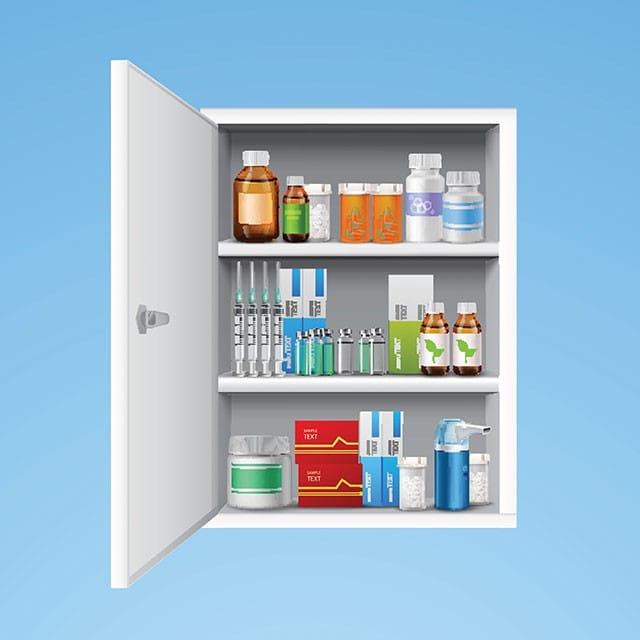 Introduction
The global pandemic has raised everyone's awareness of the importance of healthcare. During the rush to develop COVID-19 vaccines, an unexpected thing happened: The public view of the pharmaceutical industry improved – and pharmaceutical companies themselves began to become more well-known. Until businesses had their coronavirus vaccines licensed, the names of the companies behind the treatments were rarely known.

Brand names
Even if they have never been prescribed Viagra or Prozac, most individuals are aware of their uses. However, if you asked the same people who make such medicines, considerably fewer people would be able to respond with the right manufacturers' company name.
The reason for this is that the majority of pharmaceutical corporations have purposefully distanced their business name from specific drug brand names. The parent corporations behind the product brand portfolios have stayed anonymous. But times have changed. The global epidemic has raised everyone's awareness of the importance of healthcare, and consumer expectations of businesses have shifted.
This, combined with the rise of technology in pharma, raises the question of whether it's time for pharma businesses to reconsider their corporate branding approach.
Separartion is important
One of the reasons pharmaceutical businesses split their corporate and product identities was to safeguard the corporate brand in the case of a product recall. In contrast to other industries, a product failure in the pharmaceutical industry can be disastrous. For example, when the weight-loss medicine Fen-phen was recalled in 1997 following a study that found patients had heart disease and lung difficulties, hundreds of lawsuits were filed by US users, resulting in the drug's producer paying billions in damages.
Over two decades later, claims are still being submitted and reimbursed. However, in this age of the internet, the case for keeping the corporate and product brands separate is fading. Everyone has easy access to knowledge, which is subsequently shared and discussed without regard for national borders, negating any previously imagined value of separation.
And we've arrived at a period where marketing is driven by purpose. According to Deloitte Insight's 2021 Global Marketing Trends study, understanding why you exist and who you serve is one of the most important components for organizations to succeed. It was discovered that 79% of worldwide consumers remembered occasions where brands responded favourably to the pandemic's challenges by assisting their customers, employees, and communities.
The face behind the name
People want to know more about the firms that make the items they buy, and this information may affect their choice of brands. This isn't limited to consumer brands; we're seeing more B2B companies pursue consumers, including pharma, which is using modern marketing techniques to raise awareness and develop its business.
Pharma businesses are increasingly following in the footsteps of FMCG behemoth P&G, which has championed elevating a corporate brand voice to talk directly to customers through marketing and communications. Last year, 'Science Will Win' advertisements were used to promote a corporate brand instead of the slots typically allocated for its goods.
Attracting talent is another element influencing pharma businesses' need to boost their corporate profiles. As medicine becomes increasingly tech-focused, leading corporations are finding themselves competing for talent with tech giants like Apple and Amazon.
According to a Deloitte poll, developments in technology are one of the top five concerns that will have the largest influence on their organization over the next year for 68% of biopharma executives. This, combined with the fact that worldwide talent shortages have nearly doubled in the last decade, means that pharma businesses will have to work more to make their corporate brand appealing to potential new employees.
The influence of COVID-19 on the pharmaceutical industry
COVID-19, as noted at the outset, has had a significant impact on pharma businesses in the last year, emphasizing corporate branding. Pre- and post-COVID-19, the volume of pharma press tripled. The pharmaceutical industry received roughly 10,000 mentions in major news and business media worldwide in January 2020, compared to more than 30,000 mentions by December 2020.
Moderna, a pharmaceutical and biotech company, was essentially unknown a year ago, but it is now a household name. Has anyone ever thought about – or inquired about – who makes their annual flu vaccine? Unlikely.
However, as the COVID-19 vaccination becomes more widely available, friends and families throughout the world are debating whether they had the Pfizer or AstraZeneca vaccine when it was their turn. This has given corporate pharma companies the opportunity to speak with a broader audience and build relationships with customers in ways that were previously difficult.
If other pharma businesses build on this trend, brand differentiation will be their next hurdle. There's a lot of sameness' in this category. The majority of brands have the same colours, graphics, and phrasing. The next step is for them to describe what they stand for, why they exist, and, most importantly, what sets them apart.
You may also like to read