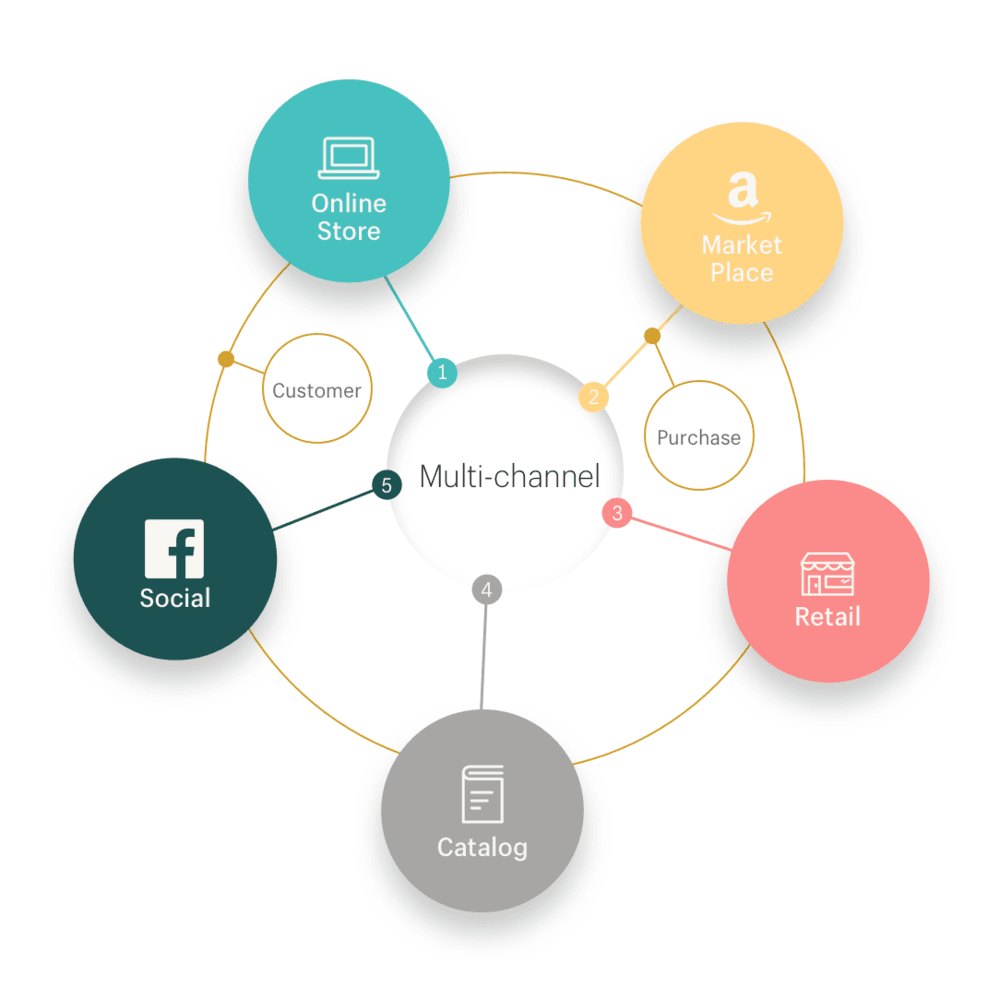 To find the best method for your pharma brand, combine opportunity, strategy, and action.
For many of us, especially those in the pharmaceutical industry, the last 18 months have been a rollercoaster ride. The COVID-19 pandemic has had an impact on how pharmaceutical companies advertise and distribute their products: customers are becoming more informed and proactive, while businesses must adapt to an increasingly digital world.
All of this has occurred against the backdrop of broader developments that KPMG believes will have a substantial influence on revenues, business models, and operational models:
As a result of these many shifts, firms should assess their digital communications and value delivery. Brands in the pharmaceutical industry must continue to innovate and improve their online experiences and consumer interaction messages. To compete in 2022, it will be critical to have a clear, logical, and integrated marketing plan.
But why is having a marketing strategy so important? To help illustrate why, I've highlighted some of the major features from Smart Insights' marketing strategy definition below.
For pharmaceutical and healthcare organizations wishing to establish their marketing strategies, Smart Insights has a variety of strategic marketing guidelines, resources, and templates. Marketers and managers must employ a data-driven, customer-focused approach to strategy and planning to win in pharma marketing today.
We'll look at some of the essential measures you can take to establish a pharma marketing plan that will help you succeed in 2022 in this piece.
In the pharmaceutical industry, there are a few key trends to keep an eye on.
Although many strategic marketing models, frameworks, and strategies may be used to businesses in a variety of industries, we must first recognize the main pharma trends that will guide your marketing approach.
1. The COVID-19 pandemic's impact on content marketing
While the pandemic is undoubtedly the most important trend affecting the pharmaceutical industry, it's worth considering how it has changed marketing. Many pharmaceutical companies have been forced to go online as a result of the pandemic, giving them new ways to communicate with clients. This has given pharmaceutical companies the ability to generate information for both HCPs and patients, and distribute it through various platforms. It's more critical than ever to have a comprehensive understanding of the customer/patient information journey and how to connect with them at various stages:
2. Healthcare is becoming more consumer driven
Pharmaceutical customers deserve the same level of service in healthcare as they do in other industries. We now have access to new information and levels of service that were not available 10-15 years ago because to the emergence of tech companies like Amazon, Netflix, and Facebook. This has altered our expectations of other businesses, implying that marketers must plan their campaigns with the customer in mind.
3. Increasing customer engagement
Because of the pharma industry's competitiveness and the consumerization of healthcare, it's critical to engage and retain healthcare clients. This trend necessitates pharma businesses reviewing and investing in platforms that can help them develop a consistent view of the consumer across multiple touchpoints, such as targeting, segmentation, and performance management:
Develop a successful pharmaceutical marketing plan.
PR Smith's SOSTAC® planning framework is one of the best tools for designing a marketing strategy:
Knowing where to begin is frequently a major impediment to developing an effective marketing strategy. SOSTAC® (Situation, Objectives, Strategy, Tactics, Action, and Control) offers marketers with six simple phases and a structure that is easy to remember and explain to others, as well as covering all of the stages required to build and implement a marketing plan.
Despite its popularity, Smart Insights has discovered flaws in SOSTAC®. Because of these constraints, a simpler version of SOSTAC® was developed: OSA (Opportunity, Strategy, and Action):
Opportunity: Determine online demand by doing a situation analysis and creating goals.
Strategy: Using Strategy and Tactics, define priorities and resourcing in order to meet objectives.
Action: Using Actions and Control, manage implementation and rapid optimization.
Marketers may focus on just three phases with this approach and convey their marketing strategy more readily with colleagues and clients.
Using the Opportunity > Strategy > Action framework to develop your marketing strategy
For pharmaceutical marketing executives wishing to assess and reinforce their marketing strategy, Opportunity, Strategy, Action is a great place to start. Marketers may adapt and react to internal and external elements influencing their customers' lifecycles with this easy three-step approach.
Let's look at each part of the OSA framework with some examples of how it may be used to construct an effective pharmaceutical marketing strategy to help bring this to life.
Opportunity
This stage involves examining your data and defining future goals to assess the present contribution of marketing channels.
The consumerization of healthcare will provide you a broad overview of the existing situation and point you in the right direction for additional research. People's ability to influence and control their medical and wellness care is here to stay, and it's just going to get bigger:
As healthcare becomes more consumerized, providers will have the potential to develop strategies and market offers that meet customers' requirements and preferences while completely engaging them in an end-to-end customer experience.
 Consider the following scenarios with this previous knowledge in mind:
 Your existing digital channel performance and business contribution
Are you ready to face the new challenges because of your organization's digital maturity?
Examine each employee's marketing skill set to verify they have the necessary tools and talents.
Compare your business to the competition.
Create SMART goals based on your audience and market research.
Strategy
You must create a strategy for how you will get there and which tactics you will employ for client acquisition (Reach), conversion (Act and Convert), and customer retention/loyalty once you have a clear understanding of what you want to achieve (objectives) (Engage).
Your strategy will be shaped by the goal you set in the first stage. For example, if you're creating a new product, you could want to concentrate on Reach to raise brand awareness and expand your audience. If you're already established, you might like to concentrate on Act to encourage interaction, subscribers, and leads.
The following are the main steps to consider at this stage:
Examine new business model alternatives.
Reposition your brand, including your value proposition.
Make certain you have a content marketing strategy in place.
Brand governance, such as improved planning processes or communication restrictions
A long-term strategy – it's unlikely that your strategic goals will be met in six months or even a year.
Action
Finally, you'll need to figure out how your team will carry out the strategy and how you'll track and measure progress.
You'll turn your goals and strategy into an action plan in this stage. Smart Insights' Content Marketing Blueprint provides a structure and methodology for creating a content marketing programme if your pharma strategy is going to take a particularly content-oriented approach to inform and engage customers, for example.
After you've defined the essential actions, you'll need to specify the metrics and KPIs that will be used to measure performance.
The following are the main steps to consider at this stage:
 Create quarterly 90-day action plans that demonstrate a focus on various tactics across paid, owned, and earned media.
Structure several strategic objectives and enhancements for 90-day plans (Reach, Act, Convert, Engage)
Create a precise budget for priority paid, owned, and earned media efforts.
Create dashboards and KPIs to track your progress toward your goals.
Create a resourcing and development strategy to guarantee that your team is equipped with the necessary capabilities.
Bottom line in pharmaceutical marketing
Pharmaceutical marketing executives looking for pharma/healthcare marketing solutions should think about their plans in terms of the Reach, Act, Convert, Engage Framework and OSA. You may streamline your marketing activities and focus on your patients' customer journeys by using a practical, data-driven approach.
You may also like to read