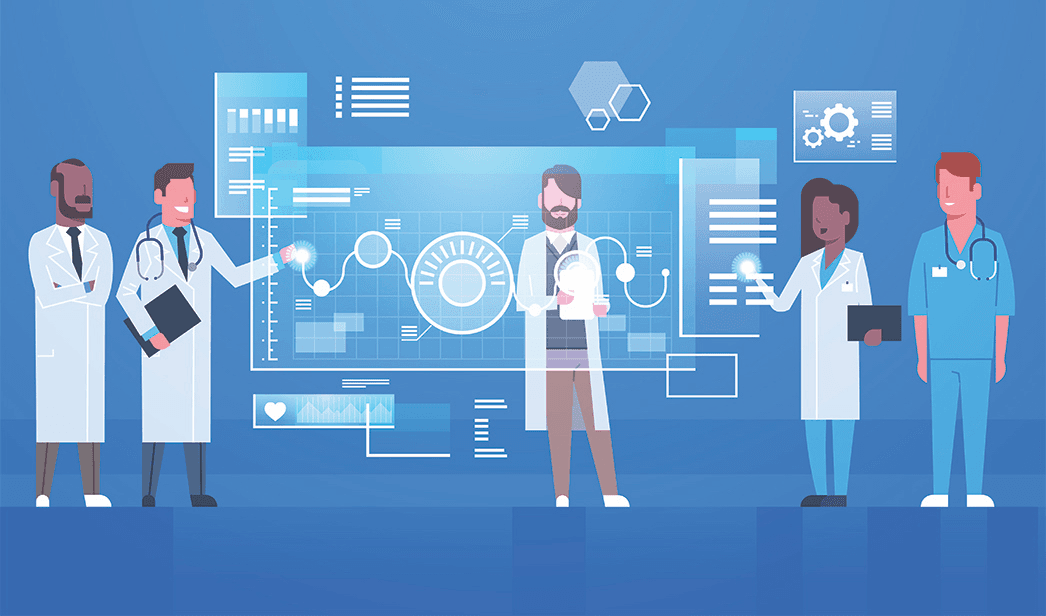 Introduction
Even though, prima facie, the purpose of medical affairs is to develop and maintain external relationships effectively,  medical affairs even refers to building credibility and partnerships with critical healthcare decision-makers. These days organizations are developing a strategic approach for generating compelling medical insights that bring profitable future opportunities.
The definition of an "insight" is inconsistent as per the medical affairs function. A medical insight can take many forms, including sentiment, individual perceptions, data points, and trends within healthcare.
Medical Science Liaisons (MSLs) fulfill the role of delivering medical insights to any medical or pharmaceutical company. They work throughout a product's lifecycle, ensuring that the products are utilized effectively, are served as scientific peers and resources within the medical community, and are scientific experts to internal colleagues at companies. However, MSLs gather insights during their interactions with Key Opinion Leaders (KOLs), the leading physicians, and other stakeholders at the company and communicate their findings internally to drive optimum decision-making.
An MSL team's strategic advantage is building essential relationships that grow progressively deeper, improving the quality and potential impact an insight may provide over time. But, many MSLs struggle to understand the difference between an insight and information shared by a KOL. As a result, their communication is ineffective. Hence, the strategic decision-making is not actionable, failing to help with the medical strategy. Thus, breaking the bridge between commercial and clinical stakeholders.
Steps for effective communication of Medical Insights
Planning
Gathering insights
Seamless transition
Alignment of communication
Proper leader's impact
Communicate medical insights accurately
To effectively communicate medical insights, the following things should be taken care of :
1. Prioritization
Only utilize valuable insights, which tend to be new, forward-looking, actionable, and helpful in making decisions. While gathering information, MSL must ensure to curate only relevant and valuable information, such as:
Information about competitor products or data
Perceptions and key points among KOLs, HCPs, and other external stakeholders
2. Ask yourself about "PAL- Purpose, Audience, and Logistics."
Purpose – Always consider what you want the reader or listener to know, feel, or do when they receive this information. Key Question- What is your purpose in sharing the insight, and how do you expect the information to be used?
Audience – You must know the target audience for these insights. Key Question-
Why is it essential to the audience? Is it for sales, marketing, research, quality, or compliance?
Do they have any existing opinions about the topic? What context do they need, and where would they be using it?
Logistics – You must know beforehand what methods will you use to share the information, and is it compatible with the company? Do they want it via insight sharing platform or conference call, or email? Remember, once you have determined all of the three, write down your overall objective. In other words, begin with the end in mind.
3. How to frame the insight?
Use the following framework for best results-
Circumstance – Keep your introduction short, but be sure to include the people, time, and place of the insight.
Action – What happened? Was there a positive or negative experience, a new idea, a theme that you noticed from multiple interactions?
Result – What is the result of the experience? What are the next steps? Is a response needed?
4. Create a mechanism for MSLs to elevate the urgent insights
When an MSL discovers a critical understanding that the organization should act on immediately, the insight needs to get to the correct internal stakeholder directly; else, there would be a lag if it goes into a reporting cycle.
Ensure that the MSL identifies what is urgent and shares it on a high-priority basis. Here are some ways you can choose to share urgent insights:
Call or text the manager directly
Group text with MSL team so that the others can weigh in
To notify the appropriate stakeholders, use notifications in the insights tool.
Have weekly team meetings to discuss time-sensitive insights
5. Industry Benchmarking and Competitive Analysis
To stand out, position yourself relative to the behavior of your key competitors.
Key questions include:
Who are you, and your competitors collaborating with?
Does your level of medical insight meets the industry average?
Who is actively engaging with you in research or attending your events?
You may also like to read