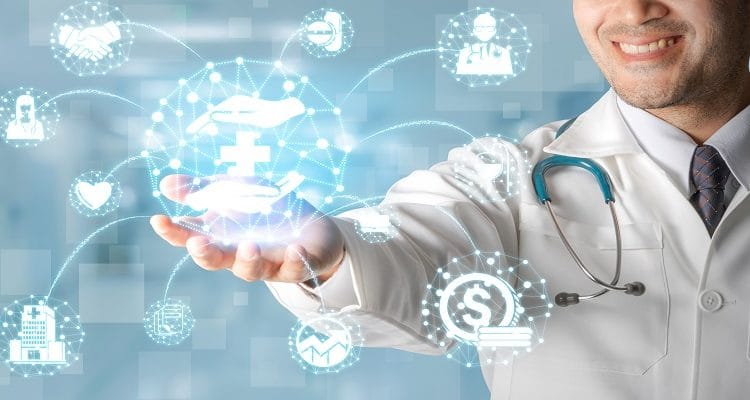 Recent years have seen a significant trend toward social media marketing and online interactive PDF brochures, however everything is still set up to be printed if necessary. Since conferences are once again a thing, there is a ton of advertising for businesses surrounding them in the form of stands and pop-ups.
KEY POINTS FOR PHARMA COMPANIES IN DIGITAL AD DESIGN
When creating digital designs, keep in mind that some of the advertising space is considerably smaller than you likely need to convey your message. In skyscraper advertisements, stick to the essentials and avoid using long words; otherwise, the font size will have to be reduced. Before placing an order, check the size of the advertising online to get a sense of the available area for your message. Calls to action should be succinct in order to be effective. To ensure that GIFs don't exceed the file size limit, try to reduce transitions to a minimum.
KEY POINTS FOR PHARMA COMPANIES IN PRINT AD DESIGN
Look over the advertising of your rivals in the magazine to determine what draws your attention—is it the attention to detail or the powerful design? Advertising requirements vary depending on the market. If you can strive to reduce information to the fundamentals, there will be more area for design since designers will always try to put less text in so they can make things appear nicer. Advertorial space is something to think about if you have a lot of information.
KEY POINTS FOR PHARMA COMPANIES IN BROCHURE DESIGN
Take advantage of the blank space that a brochure can offer you, especially if it is in an online or pdf format and you are not restricted by the number of pages. In pharma brochures, employing a lot of imagery can help break up the dense scientific language, graphs, and charts. You can also use pull-out quotes or iconography to emphasize key themes to increase the impact of a page. Make sure all of your scientific information is properly labelled and that your headers and subheadings are apparent.
OUTSTAND FROM THE CROWD: WHAT TO DO
Go crazy! Do look at what your rivals are doing and take the opposite action! Consider pulling out important elements of your brand to make it more prominent by using dramatic colors. If there is a color associated with your brand, use it. People, in my experience, love other people, therefore market to them rather than the company itself.
1. Less can be more
2. Make the most of your brand
3. Imagery is everything, thus it's worthwhile to hire a skilled creative photographer to visit your company and take some imaginative photos that can be used in advertising.
4. Be unique without being afraid.
5. Remember your (human) customer.
You may also like to read